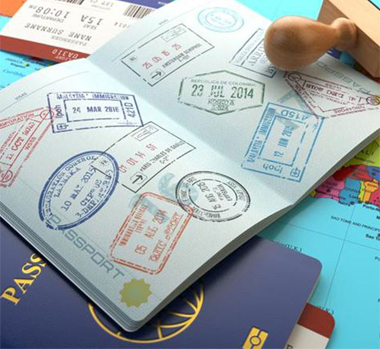 Visa
Citizens of many countries are eligible for receiving their visitor's visa upon arrival at the major airports in Iran.
This visa is only attainable at  the major airports listed below and it cannot be issued at the land borders. The validity for Iran Visa on Arrival is 30 days with maximum of 14-day extension. If you plan to stay longer, you must apply for visa through the consulate office at your country.
Visa applicants must submit a completed Online Non-immigrant Visa Application for all non-immigrant visa categories, including applicants applying for Entry, Tourist, Work, Treatment, Press, Student, Family, and Investment visas. For complete information please go to E-VISA.
The eligible countries are Albania, Armenia, Australia, Austria, Bahrain, Belarus, Belgium, Bosnia, Herzegovina, Brazil, Brunei, Bulgaria, China, Croatia, Cuba, Cyprus, Denmark, Finland, France, Germany, Greece, Hungary, Indonesia, Ireland (Rep.), Italy, Japan, Kazakhstan, Kuwait, Kyrgyzstan, Luxembourg, Malaysia, Mexico, Mongolia, Netherlands, New Zealand, North Korea, Norway, Oman, Peru, Philippines, Poland, Portugal, Qatar, Romania, Russian Federation, Serbia, Singapore, Slovak (Rep.), Slovenia, South Korea, Spain, Sweden, Switzerland, Tajikistan, Thailand, Turkmenistan, Ukraine, UAE, Uzbekistan, Venezuela, and Vietnam.
Iran Visa on Arrival is not issued for USA, UK, Canada, Colombia, Somalia, Bangladesh, Jordan, Iraq, Afghanistan, Pakistan, and India nationalities.
List of airports that issue Iran Visa on Arrival include: IKA: Imam Khomeini Airport, TEH: Tehran Mehrabad Airport, SYZ: Shiraz International Airport, MHD: Mashhad International Airport, TBZ: Tabriz International Airport, ISF: Isfahan International Airport and KIH: Kish International Airport.
All tourists, except citizens of Afghanistan, Bangladesh, Canada, Colombia, India, Iraq, Jordan, Pakistan, Somalia, the UK and the US, may stay in Kish Island and Qeshm Island for 14 days or less without obtaining any visa.
Please note that if you were previously rejected for tourist visa, you are not eligible for receiving visa on arrival. Iran Visa for Tourist is only valid for tourism purpose and it is not valid for any business or diplomatic activities. You may be asked for travel insurance, therefore, it is a good idea to get one before traveling. People who have traveled to Israel before and still have the stamp in the passport are not eligible for receiving visa for Iran.
Citizens of the following countries can visit Iran without a visa for variety of lengths. Armenia: 90 days within 180 days, Azerbaijan: 30 days, Bolivia: 30 days, Egypt: 20 days, Georgia: 45 days, Lebanon: 30 days, Malaysia: 15 days, Syria: 90 days within 1 year, Serbia: 30 days within 1 year, Turkey: 3 months and Venezuela: 15 days.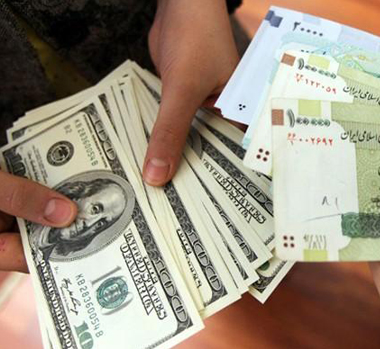 Money & Exchange
Since the prices are fixed across the country (for authorized exchange shops), purchasing your Rials from the airport can save you some time and commute. 
Iran is not part of the international banking system, therefore, you cannot use your bank cards or credit cards including VIsa and Master Cards.  in Iran.
If you like to avoid carrying cash, you can obtain Tourist's Cards which is a prepaid Iranian credit card with a maximum balance of $5000 USD.
The card can be purchased from the International Airports and it can be charged at the Tourism Bank, Melli or Sepah Banks.
The Iranian currency is Rials and it is written both in Farsi and English on the coins and notes. You will often hear the term 'Toman' which one Toman equals to 10 Rials, so 1000 Toman equals to 10,000 Rials.
Currency Exchange Shops can usually take care of transaction between Iran and other countries.
Some banks are also equipped for international transactions and in some cases hotels may be able to help you with money and banking needs.
For assistant please contact our Tourist Assistant Program at +98 21 24521 888.
Health and Emergencies
Dial 110 for Police, 125 for Medical Emergencies and 115for the Fire Department.
Please note that in many cases there will not be an English speaking personnel for assistance. 
You can contact our Iran Tourism Assistant Program at  +98 21 24521 888 for assistant.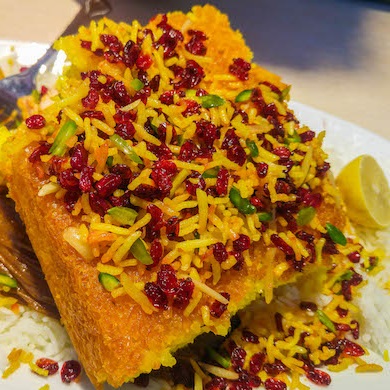 Food
As for any element of a culture, food can tell a lot about the people and their ways of life. The food in Iran is very diverse, and although there are many middle eastern influences, surely each dish is unique to Iran and only Iran. Perhaps due to the complex history and the settlements of many different peoples and cultures, this region and the food are very different.
You can expect various flavors created by the mixtures of vegetables and herbs in Persian food. You may have heard about the extensive use of Saffron, but did you hear about the use of pomegranate in stews with grinned walnuts? It's called Fesenjoon, and you can't get enough of it! How about pickled olives using pomegranates and walnut again? It's called Zeitoon Parvardeh, and you must try it. And the infamous Tah-Dig is a crispy half-burnt rice that grantees love at first taste! Pistachio, Carmadon, and Barbary to name a few other ingredients that are widely and uniquely used in Iran.
You can check the article for more information on food and a guide to places to eat.
There are also a variety of restaurants and shops where vegetarians and vegans can go and enjoy delicious and creatively crafted dishes.
In related articles, read more information about Iranian cuisine, Iranian desserts, and Iranian food culture and restaurant.
Travel Plans
Iran Tourism is eager to make a positive impact and to welcome and serve the guests of Iran to the best of our abilities.
We have put an effort to provide what we believe to be the best information for traveling to Iran for our audience.
In this attempts, using expert's consultations and experiences, we have designed variety of travel plans that can be followed by the travelers.
Plans are each crafted based on variety of characteristics such as interests, seasons, duration of the trip and etc.
Each plan provides detail explanation for transportation, accommodation and the places to make it easy to follow and to prepare.
We will be happy to further assist you with your travel plans.
For more information please contact us at +98 21 24521 888.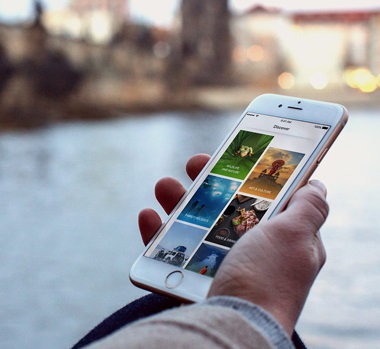 Internet, Phone and Apps
Depending on your mobile phone service provider, you may be able to use your mobile phone in Iran.
Of course if you use your own service from your own country, there is a significant chance that you will incur roaming chargers. 
Mobile SIM cards in Iran are very common.
You can purchase the SIM card from an authorized dealer (we recommend buying it from the airport as it may be an incontinence once you are in the city).
SIM cards can be recharged at anytime at most stores and streets shops by purchasing the code and following the instructions.
You may also recharge online through web or the provider's application to recharge.
For your Irancell Prepaid phones, you can charge the phone online with your prepaid bank cards online via the following website.
https://shop.irancell.ir/charge/en/
Don't forget to ask for a test call to make sure the service is activated.
The service usually includes both phone and internet service. It a good idea to purchase an internet package to save money on data usage. 
You can also purchase a SIM card that is only for internet use. These SIM cards can work with a special modems with SIM cards or with your mobile device. 
Some of the mobile applications can be very useful during your trip.
'Snapp' an Uber-like transportation application, and applications that provide information on Metro schedule and destinations are among most useful applications.
For more information read the best mobile apps in Iran.
In case you have trouble downloading mobile apps in Iran, you can use below websites to do so. Also, please keep in mind that some websites are censored in Iran. 
For iOS, you can use Sibche which is the Iranian equivalent of Apple's App Store. 
For Android you can use Cafe Bazar which is the Iranian equivalant of Google Play. 
For assistant and/or more information please contact our Tourist Assistant Program at +98 21 24521 888
Culture
Iran is known for its abundance of cultural variety and traditions and it is considered to have one the most welcoming people when it comes to hosting visitors.
The political climate may not be ideal as far as the relationships between the governments, but you can count on being welcomed with open arms in Iran by following a few simple common etiquette. 
As an Islamic country and by tradition greeting and hand shaking is reserved for the same sex and it is best to be avoided. 
There is a dress code that everybody including the tourists that must be followed in public at all times.
Generally, women hair must be covered with a scarf and an overcoat that covers the body known as 'Manteau' which is originally a French word meaning coat or mantle. It is safe to say that although the covering up also known as 'hijab' is still mandatory, there is a significant change in the way people cover up and overall it is much less strictly imposed than before.
Time is rather a fluid concept and it goes to show that Iranians like to take their time and somewhat allergic to punctuality! 
Iranians are natural bargainers and you can likewise try to bargain at the bazaar for a price you can call a deal! 
Perhaps most complex and important cultural note to take is the concept of 'Taarof' which without a surprise there is no direct translation for it.
Basically, it is an offering to another person just a way to show respect and what is said is not what it is meant! It is a tricky one and you have to see it to believe it!  
Lastly, music is an important part of Iranian culture, and we highly recommend the Iranian Tradition music which is perhaps the biggest source of pride for Iranian culture and heritage. 
We will be happy to answer any questions you may have about the culture in Iran. For more information please contact +98 21 24521 888.
Airport and Transportation
Iran offers many modes of transportation.
You can catch a taxi on the street and be taken to your destination with only you and your party in the car.
This method is known as 'darbast', literally meaning 'door closed', and it is considered somewhat a luxury mode of travel as the cities mostly offer good public transportation at much lower prices.
Uber-like location-based transportation mobile application is also a new and reliable way of getting around.
'Snapp' is the most well-known app of this kind, and you can expect to receive good service at a reasonable price.
Of course, one can call and order taxis from the many taxi and transportation service.
When you call and request a taxi, the method is called the Ajans literally meaning calling the agent.
It might be useful to know that both Snapp and Ajans offer the option of having a female driver.
All cities offer rides by bus, shuttles, and shared rides known as 'khatti', where four passengers must fill the car before departure.
Major cities have metro rail services, including Tehran, Shiraz, Mashhad, Tabriz, Isfahan, and Ahavaz.
Transportation to and from airports is recommended by Airport Taxis, operated by Seir o Safar Company which is a legitimate and well-known transportation company.
Another method of transportation from airports, such as buses and metro, is still not very reliable or comfortable.
Lastly, air travel is also common in Iran, and you can expect to book a flight easily through an agency and at a fair price.
If you have any questions about transportation in Iran, please contact us +98 21 24521 888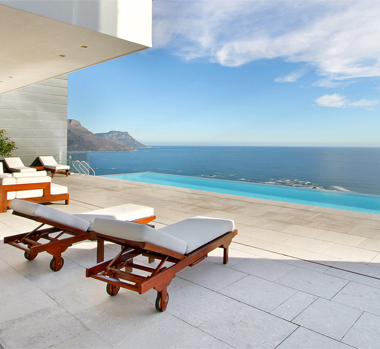 Accommodation
Depending on how you have chosen to travel, there are several options for travelers to secure an accommodation hostels or hotels in Iran.
The direct booking through internet is not common as the most places do not support the usual international payment methods.
Reservations can be made either by directly contacting the hotel by email or phone or you can contact a third party or an agency to make the reservation for you for a fee. 
We recommend that you make the bookings prior to your arrival, however, in low season, except during holidays,  it is safe to say that you can drop in most places with no problem. 
Although there are websites that offer online booking with the option of paying with currencies other than Rials.
Usually, the booking fee is charged at the time of online reservation and the rest is payable at the hotel.
In general, it is safer to deal directly with hotels and agents as the overall culture still leans towards personal interaction and transaction. 
We are here to help with your questions and needs. Please contact us at +98 21 24521 888 for more information.
Shopping
Carpet, Termeh, Khatam, Miniature, Silverwork, Kilim (Gelims), Calligraphy, Persian Tile, Pottery, Ceramic, Jewelry, Saffron, Dried Nuts, Tea, Rose Water, Sweets and the list goes on and on.
It is safe to say that Iran is one of the best places for finding authentic and traditional hand made crafts with a very high quality.
Handicraft art is considered to be a major part of Iranian culture and pride and you can expect to get a great item at a reasonable price. 
You can contact our Tourist Assistant Program for more information at +98 21 24521 888.
We will be happy to assist you with all your needs.
Couch-Surfing
If you have never couch-surfed before I would recommend at least a few nights doing this if you come to Iran. It is an amazing way to get to know Iranian people and something of their family life, their food, their culture, ideas etc.  Hosts are usually willing to help with your onward travel plans too (helping you buy bus tickets or calling hotels for you) which is a huge help if you don't speak Persian! Although the traveler clearly gets a very good deal (the above + free accommodation), couch-surfing is by nature also beneficial for the host. It provides those with often limited ability to travel internationally, a chance to meet people from other countries, practice their language skills, make new friends and show off their patch. We met Iranians who were of course keen to practice their English with native speakers but also many who were learning German and some who were keen to learn French, Danish, Russian or Chinese. So it isn't just English that people want to practice!
For more information about vouch-surfing in Iran you can read the article related by the subject of"Tips For Couch-Surfing in Iran"