Caves with their mysterious and numinous atmosphere always have their fans. The sound of running water, the birds, and the animals that live in the cave has created a beautiful natural attraction that fascinates all who love nature.
Caves are one of the most exciting features of nature. There are many caves in Iran, but Ali Sadr Cave is perhaps the most famous.
They are all located in different climate zones. One of them is accessible at any time of year. Stay with the Iran travel guide center to know more about the Alisadr cave.
Getting to know Alisadr cave
Alisadr cave is the most famous cave in Iran, located 75 km northwest of Hamadan city, in Kaboudar Ahang, near Ali Sadr. You can reach it in less than an hour from the city of Hamedan.
This cave is the third national natural monument in the list of the natural heritage of Iran tourism. Additionally, this cave has the longest boating path inside a cave in the world.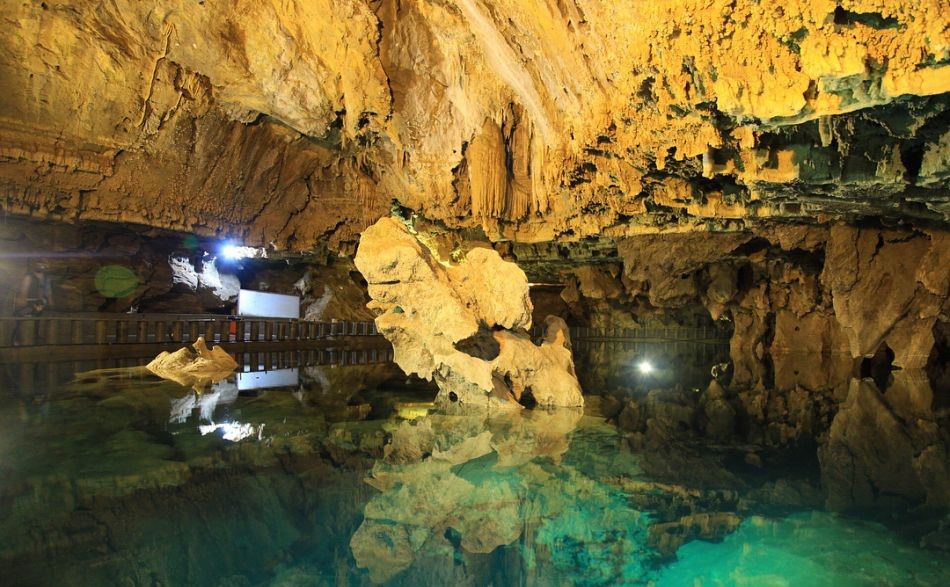 History of the origin and discovery of Alisadr cave
Ali Sadr Cave has rocks dating back to the Jurassic period. Thus, it began about 190 million years ago and continued until 136 million years ago.
Alisadr cave originated from the combination of rainwater and carbon dioxide gas in the air and penetration into thick calcareous layers.
Carbon dioxide gas dissolves in water to form calcium bicarbonate, and limestone forms voids as a result—these empty spaces connected over thousands of years to form Alisadr cave.
The residents of Ali Sadr village also use the water from this cave. It was not possible to enter this cave until years after the terrible earthquake in this area; they could access different parts and halls of the cave after that. The cave had a very narrow mouth, which later widened, and it was equipped with a path for walking and moving several boats.
Ali Sadr Cave's attractive features
Ali Sadr Lake's water is colorless, odorless, and tasteless, but it is not drinkable due to its high salt concentration. In addition, we have not observed any animal life there. There is so much clarity in the water that you can see up to 10 meters without armed eyes.
Different shapes in Ali Sadr Cave
In this cave, you will see various attractive and beautiful shapes that have been formed over many years and attract every visitor. These shapes have different names, such as cauliflower, needle, cave reed, snowflake, etc. In addition, new forms emerged after discovering new routes years later, such as the dragon's claw, the square of columns, the eagle's claw, the stone waterfall, the lion, the cave gate, and Persepolis, etc.
Column Square is a large boulder that forms a column from top to bottom of the cave. The dragon's claw is a yellow stone descended from the roof of the cave-like a legendary dragon claw. Within the cave is a large boulder shaped like a waterfall.
Eagle's paw has a peculiar shape similar to an eagle's foot. There is a massive cresset in the middle of a section of the cave walkway known as the Great Cresset Hall.  Persepolis is columns stretched from the ground up, and the capitals are very similar to the structure of Persepolis.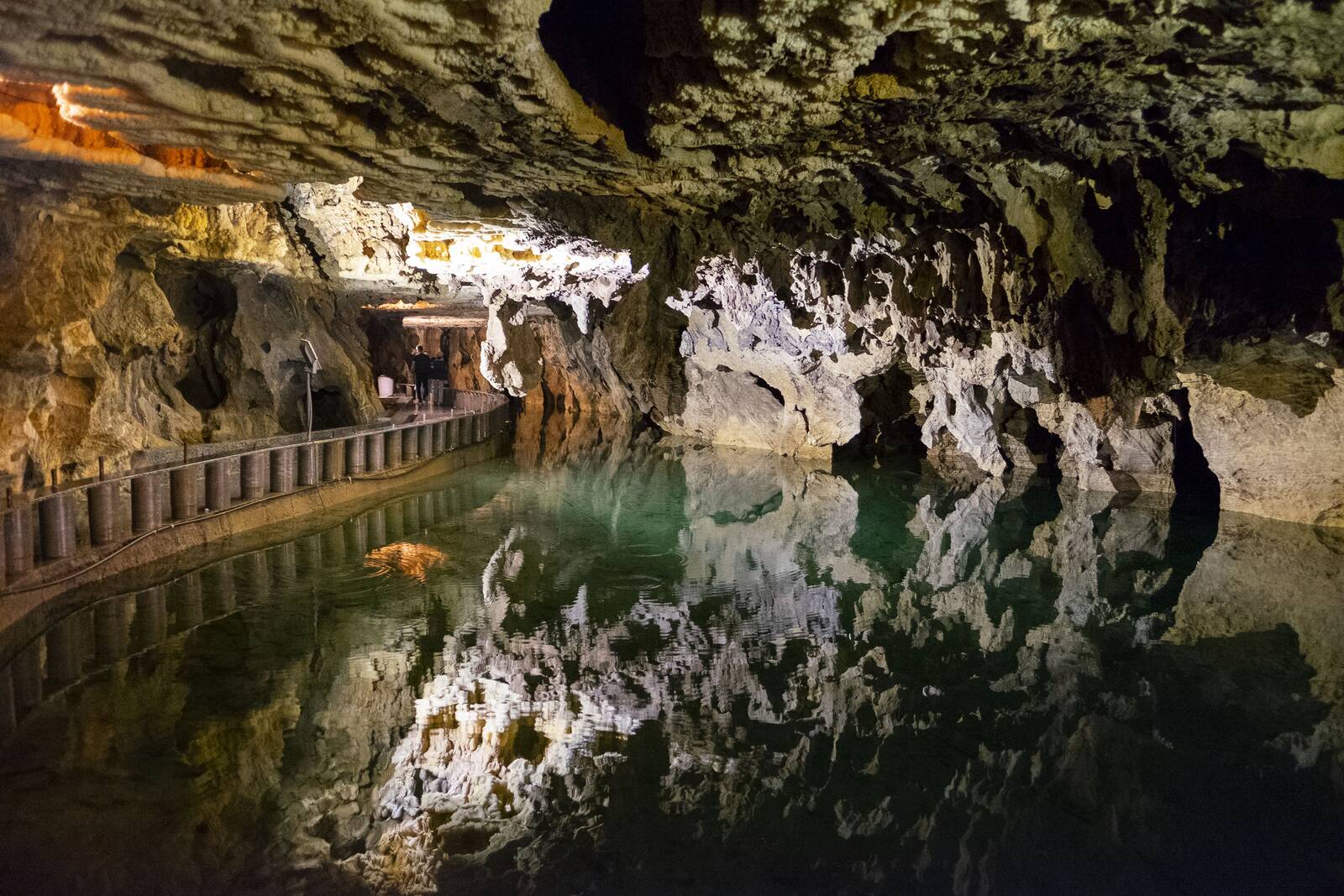 Stay near Alisadr cave!
You can stay near Ali Sadr by visiting one of the residential complexes near the cave. In this area, hotels, wooden villas, residential suites, and desert tents are for accommodation. Inside the village, there are local houses and suitable local residences to go to if the suites and villas of Alisadr cave are full.
Facilities at Ali Sadr Cave
Near Ali Sadr Cave, tourists can find a variety of amenities and recreational facilities, including restaurants, handicraft markets, amusement parks, prayer halls, toilets, and parking lots.
Time to visit Ali Sadr Cave
You can visit this cave every day, but its working hours are from 8 am to 6 pm in the first six months, and from 8 am to 3 pm in the second six months. Visiting this beautiful cave is included in the cost. Hamedan is a cold province, and seeing its mountainous areas will be more difficult in winter. So we suggest the first half and warm months of the year visit Ali Sadr Cave. Be sure to include a visit to the beautiful caves of Iran in your itinerary.