Hamadan city is one of the most ancient cities in Iran. It was the capital of Medians, who ultimately grew strong enough to destroy the great Ilamyd empire in Mesopotamia. Along with Susa and The Scorched city, Hamadan city is one of the most ancient cities in the country. This city also was important during other periods of history, due to being located on the Silk Road. There are a few tourist attractions available here from different periods of time, giving you the privilege of understanding Persian culture during different stages of history. Yet, Hamadan tourist attractions are more historical and cultural.
Hamadan City is located at the eastern side of the country. The city is established at the middle of a valley, covered with tall mountains. The weather here is extremely cold during winter and modest during summer.
Travel to Hamadan
Airplane: you can travel to Hamadan by airplane from Tehran city. There are daily flights available. The airport is located at the Northern part of the city.
Train: Direct Travel to Hamadan is not possible via Train, but there is a train station is Malayer, a city 90 minutes' drive south to Hamadan city. there are shared cabs and mini buses available to get you to Hamadan city from the train station.
Bus: Hamadan Bus Terminal is also located at the northern part of the city. there are daily buses available to Tehran city, Tabriz City, Mashhad City, Ahvaz City and… you can use city buses heading for Ashoora intersection to get yourself to this Terminal.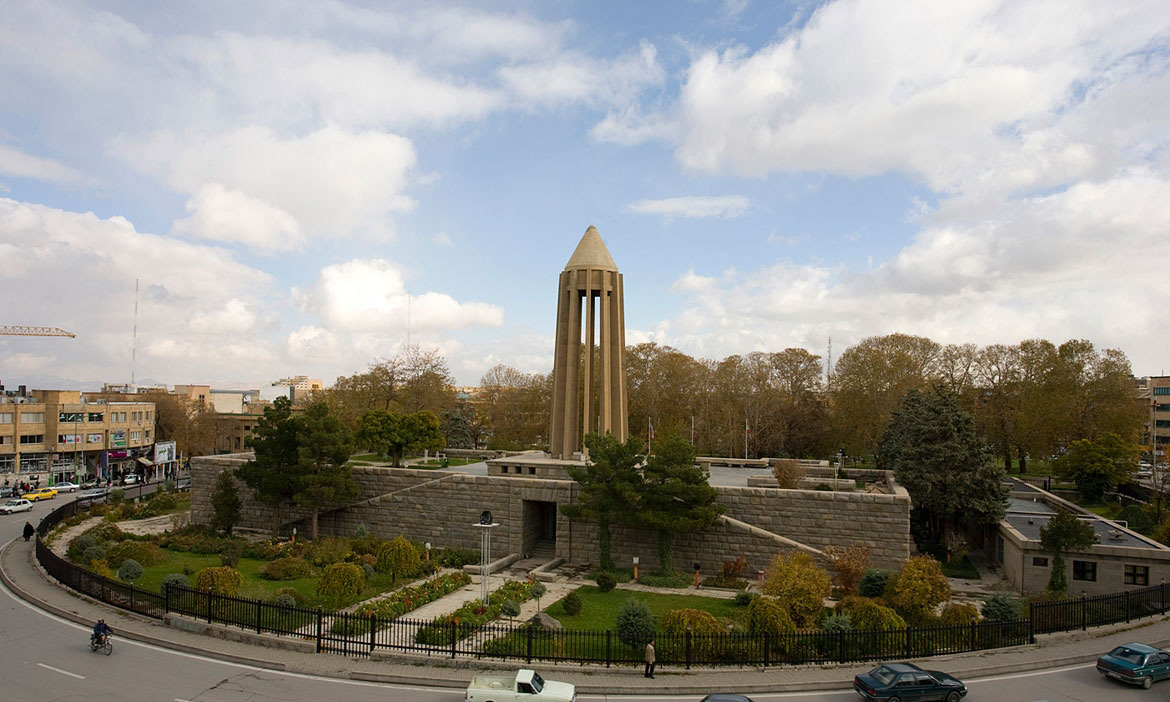 Hamadan City Hostels and Hotels
Amaday Hostel: one of the few budget options available in the city, with a classic design and setting. Each room has cooking utensils and separate bathroom.
Located at: No. 61, Bahman Alley, Jolan district, Shohada street.
Phone number: 081 32 65 71 81
website: hamadanhostel.com
Mazdagerd Hostel: Another budget option, located in a village 15 minutes' drive north to the city, close to the airport with traditional settings. Sleeping arrangements are only on the floor with mattresses. Also, live music, and other cultural gatherings are held here occasionally.
Located at: Fajr street, Amzajerd Village
Phone number: +989378195661
HotelBuali: one of the best locations in the city, with easy access to most of the Hamadan tourist attractions.
Located at Avicenna Square
Phone number: +98 21 8810 6700
Alisadr Hotel: a place located close to Alisadr cave. A good option for you if you want to be close to this attraction of Hamadan city.
Phone number:  081 3544 4312
Getting around during Travel to Hamadan City
Hamadan city is a relatively small city with low traffic. Most of the buses and shared cabs in the city either go to or depart from Imam Khomeini Square at the heart of the city. There are no other means of public transport such as BRT, metro or Taxi hailing apps available here.
Another advantage of this city is that most of the Hamadan tourist attractions are located close together, enabling you to access them on foot easily.
Hamadan Tourist Attractions
Hamadan city, was nominated "the historical and cultural capital of Iran". There are numerous historical attractions available here from different periods of time. From the ancient times, you can visit Hegmataneh Museum and complex, where the ruins of this ancient city lie.
Shir Sangi (Stone lion) Square is another attraction from the great Persian empire. Also, there are two inscriptions on the face of the Ganj Nameh mountain, belonging to the Academicians period.
Tomb of Esther and Mordecai's mausoleum is the holiest religious center for the Jewish community in Iran.  Stephen Gregory Church and the Grand Mosque of Hamadan are other notable religious centers worth visiting in the city.
The most famous Hamadan tourist attraction is the tomb of Avicenna. He was one of the greatest physicians and mathematicians of the middle ages in Iran.
The Grand Bazaar of Hamadan, Baba Taher mausoleum, and Alavians Dome are other Hamadan tourist attractions.
Last but not least, is the greatest water cave in the world, located 100 km outside of Hamadan city.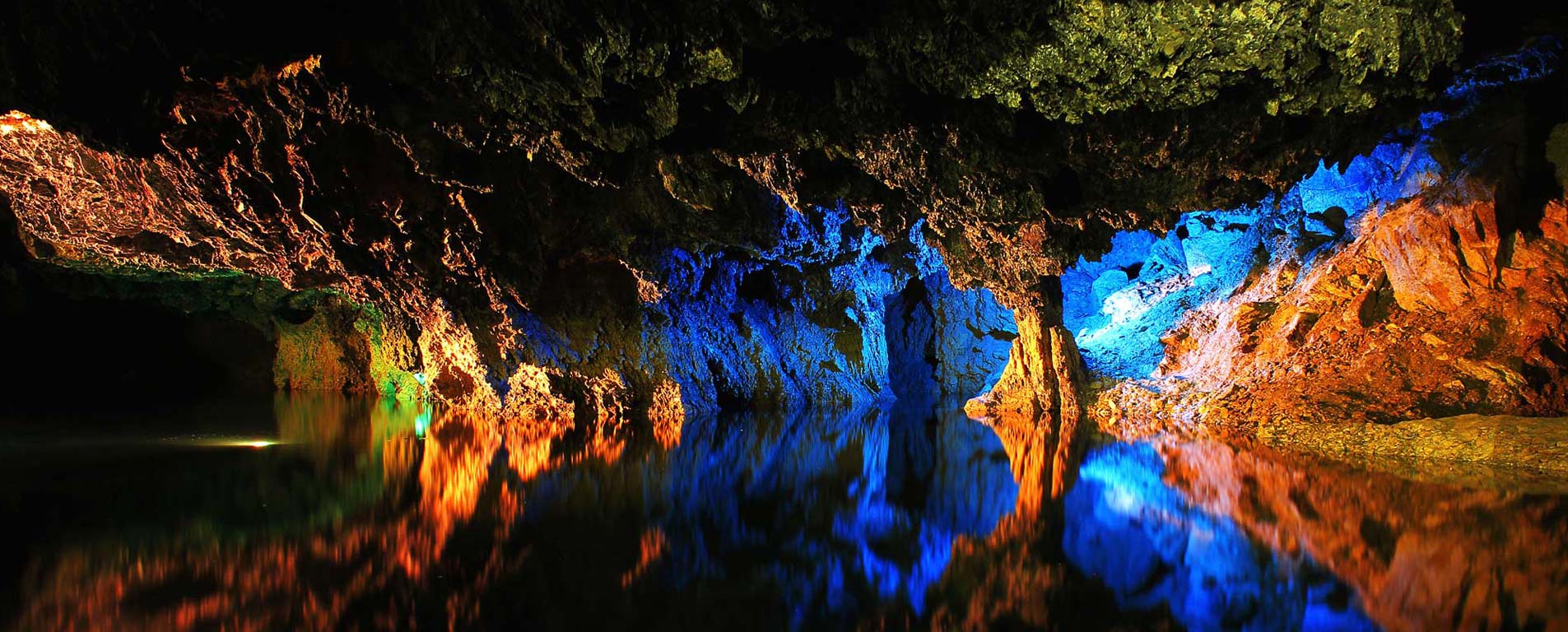 Alisadr Cave is one of the greatest Hamadan tourist attractions. This facility is well equipped with everything a tourist might need and the tours inside the cave usually take place with pedal boats.
Edible tourist attractions in Hamadan City
When you travel to Hamadan, you have to try the local Iranian cuisine dishes such as Omaj Ash. Also, Hamadan city is very famous for its local Iranian desserts and sweets such as Angosht Pich, Halva Zarde, Abnabat Qeichi and Komaj Bread.
Souvenirs of Hamadan City
If you happen to travel to Hamadan, make sure you check out the famous pottery shops of the city. Also painting on pottery is a trend in Hamadan, which can hardly be found in other cities of the country with the same quality. Jewelry making is another classic industry of Hamadan city, with original methods and designs. It's better to look for such shops in the Grand Bazaar of Hamadan city.