Kermanshah city is one of the two main Kurdish centers in Iran. The second one being the Sanandaj city. Seating in the middle of the Zagros mountain range, Kermanshah City is a like pearl among Iranian Cities.
It has made its marks in Ancient history even way back before the Persian empire ever come to be.
Yet Kermanshah Tourist Attractions are not only historical but also natural and cultural. Kurdish people's lifestyle is totally different from eastern or southern Iranian's lifestyle, making Kermanshah Tourist Attractions more than just tangible heritage.
Being surrounded by mountains, Kermanshah city is one of the coolest Iranian cities during winter, often being the first to receive the snow.
As well as Farsi, people in Kermanshah city also speak in Kurdish, a language spoken in all the Kurd regions of Iran, Turkey, Iraq, and Syria.
The same applies to the dress code and most of the other everyday manners.
To find out more about Kermanshah Tourist Attractions, follow this article from Iran Tourist Guide Center.

Travel to Kermanshah City
Airplane: Kermanshah International airport is one of the most important airports in the eastern part of the country, receiving daily flights from Tehran City, Mashhad City, and Isfahan City.
The airport is located on the northeastern side of the city. In order to get here, you can take one of the many buses to Niayesh square, which is just less than 500 hundred meters away from the airport.
Bus: Kaviani Terminal is also located on the northeastern side of the city close to Kermanshah city Airport.
Tons of travelers come here by bus every year to enjoy Kermanshah Tourist Attractions. You can use city buses and get off at Farhangian 2 or Farhangian 3 stop in Kalantari Blv. in order to get to the Terminal.
There is NO railway option available in Kermanshah city. The closest rail station to here is in Malayer city, which is 2 hours' drive away.
Kermanshah Hotels and Hostels
Hotel Rahe Karbala
A budget option in Kermanshah with free internet in the lobby and Private bathrooms. Easy access to public transport and the city center.
Address: Daraee street, Enqelab Square.
Phone number: +98 83 3727 5999
Resalat hotel
Another reasonably priced hotel. Located 15 mins away from the airport.
Address: northwestern side of Ferdowsi square
Phone number: +9883 3724 6366
Laleh Hotel
This hotel is located at the historical site of Bistun with a classic Persian design, you can enjoy a night of stay in a Persian Caravanserai.
Address: inside Bistun world heritage site
Phone number: +98 83 4588 3812
Getting around in Kermanshah city
Although Kermanshah is a relatively large city, there are no BRT or metro systems available here.
Also, Snapp, one of the main ride-hailing apps in Iran is operating in the city.
Still, you need not worry because most of the Kermanshah Tourist Attractions are either located close to each other or are convenient to reach.
Kermanshah Tourist Attractions
Kermanshah is one of the historically rich cities in the country. The main Kermanshah Tourist Attractions are Taq Bostan and Bistun world heritage site which is located 30 km outside of the city.
Aside from them, there are lots of museums such as the Museum of Stamp, Zagros Paleolithic Museum, and Museum of anthropology available for interested individuals in Kermanshah city.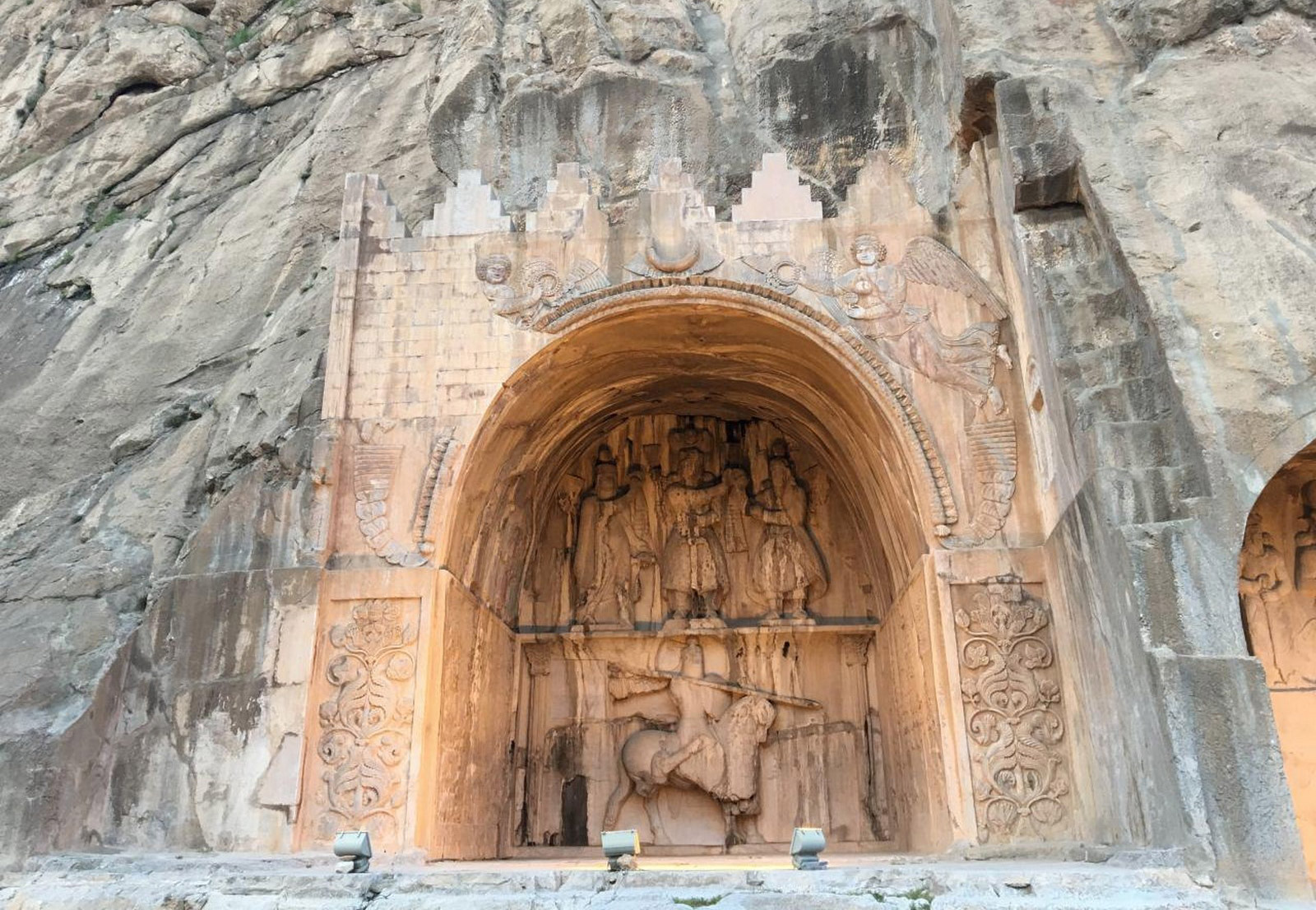 The city of Kermanshah is also a culturally rich city. Kermanshah tourist attractions are not only tangible ones such as the Grand Bazaar of Kermanshah or Shafee Mosque, but the very dress code of Kurdish people or their wedding manners are one of a kind, attracting many interested photographers and tourists every year to observe and enjoy.
Once you get to Kermanshah, you'll find out that the Natural Kermanshah tourist attractions are also worth visiting.
Aside from the numerous mountain peaks and hiking trails around the City, Por Ab Cave is a must-see here. It's the deepest uncharted cave in the world. lots of enthusiastic Cavers every year come to Kermanshah City and enjoy climbing it.
Sarabe Niloofar and Talab-e Hashilan are two other Natural Kermanshah tourist attractions.
Edible Kermanshah Tourist Attractions
Khuroshte Khalal and Dandeh Kebab are the signature Iranian cuisine dishes of Kermanshah. To try them, you can stop by at Chelcheleh Restaurant in Bargh street, Golsorkh Blv. or Heydari Restaurant in Daneshgah Blv.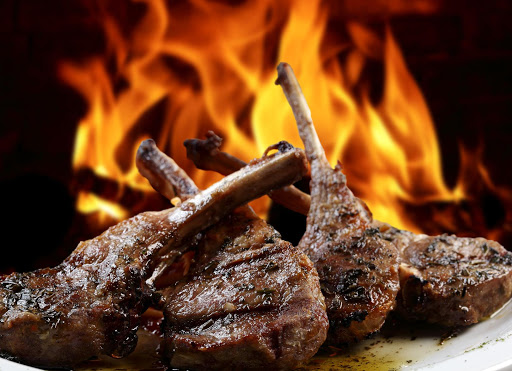 In Kermanshah, most of the local sweets and Desserts are called "Nan" (bread); such as Berenji Nan, Roqani Nan, Shirin Nan, and… make sure you try them all.
Kak is another famous local sweet.
Kermanshah City Souvenirs
Aside from the local sweets and desserts, Kermanshah city is very famous for its local classic Kurdish wearing.  This clothing which is the same in all the Kurdish regions in the neighboring countries is very colorful and well adapted to the lifestyle of the people in the Zagros Mountain range.
Kermanshah city Ghee is high quality and high demand product mostly used for backing sweets and certain local dishes is often considered a souvenir from Kermanshah city.