Mashhad City is the second largest city in Iran and also the holiest one. Mashhad city is the home to Imam Reza shrine, one of the descendants of the Holy Prophet Muhammad. So Mashhad tourism is mostly religious rather than historical or cultural, although the city doesn't lack any attractions in such fields. Due to this matter, Mashhad city's atmosphere is a bit more sensitive concerning topics such as women's dress code than other cities in the country. But still, there are enough reasons on the other side of the coin to provoke you to travel to Mashhad.
Mashhad city climate can be as hot as 45 degrees Celsius in the peak of summer and as cold as -15 during winters. So you better be prepared for it before you travel to Mashhad. Mashhad city is one of the pioneer cities in tourism. Everything in the city is designed and prepared so the pilgrims can come and go at the most convenience.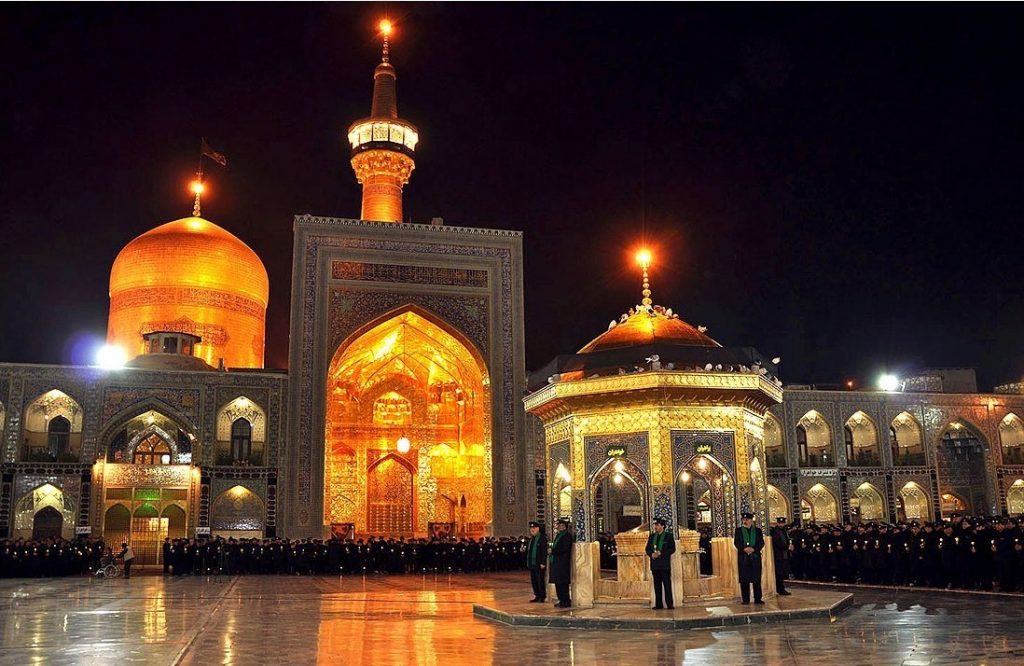 So follow this Iran travel guide article on Mashhad tourism to find out more about this holiest of cities:
Travel to Mashhad
Airplane: Mashhad International Airport is located on the city's southern side. Daily flights take place to and from most of the cities in the country and most of the neighboring countries. You can get to the Mashhad international airport using line one (color-coded green) of the Mashhad metro or taking Line 1 of Mashhad city buses.
Train: travel to Mashhad is possible via Train from Kerman city and Tehran City. You can get to Mashhad city railway station via taking Mashhad metro and getting off at Railway Metro station. There are two types of trains available for Tehran, a normal one that takes around 12 hours and a high-speed one that travels this route within almost 8 hours. There's also possible to travel to Turkmenistan via train. This train makes stops at Ashgabat and Merv.
Bus: Imam Reza Bus Terminal is located in a crowded district part of the city, but it is easily accessible using public transport such as the BRT buses.
Getting around in Mashhad Tourism
Mashhad Metro: Unlike Tehran Metro, Mashhad metro has only two operational lines. Line one connects the southwest of the city to the northeastern part. Line two only partially operates, with not more than half of the service stations. This line starts from the southwestern part of the city, all the way to the east. Service hours for line 1 are between 6:30 and 23, and for line 2, it is between 6 and 18.
To use Mashhad metro, you can use the disposable one-ride tickets or get rechargeable credit cards from any booth in every station. Credit cards are also used for the BRT system and city buses.
BRT: The Bus Rapid Transit system in Mashhad city is available, connecting most of the town's corners and making stops at Imam Reza Holy Shrine.
City Bus: The buses are a bit slower than the BRT system but access more parts of the city. You can use the credit card from the Mashhad metro or pay in cash.
Mashhad Hotels and Hostels
Although Mashhad tourism enjoys many pilgrims coming to the city yearly, not many backpackers choose Mashhad city as a destination. That's why few budget options are available in the city to travel to Mashhad.
Helme Hotel: a budget option to travel to Mashhad, close to the Shrine and Shariati metro station. Located: at the corner of Bahar and Saberi street
phone number: +98 51 3855 0504
Arsh Hotel: this is one of the best options to travel to Mashhad because It is close to the Shrine and Imam Khomeini metro station. It is located at Kamyab Alley, Western Danesh street, Imam Reza Blvd.
Phone number: +98 51 3855 1220
Diplomat Hotel: This hotel is located just by the Mashhad Railway station and has access to the railway metro station.
Phone number: +98 51 33011
Mashhad Tourism
Mashhad city is the most religious city in Iran. Mashhad tourism mostly revolves around the Shrine of Imam Reza. It is the largest Mosque in the world. Tens of thousands of domestic and international pilgrims come here annually to pay their respects. Be advised that during national and religious holidays, it gets extremely crowded. Aside from the shrine itself, there's the museum and the library of Imam Reza, which are both rich and highly recommended to pay a visit. The Imam Reza Shrine Complex is accessible by bus and metro.
Mausoleum (Tomb) of Ferdowsi, (one of) the greatest Persian poet ever, is here in Mashhad. Side by side with it, there's the Haroonieh. There are also live poet reciting and other cultural gatherings held here occasionally.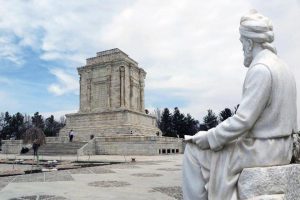 Complex, which its initial establishment dates back to the 8th century.
If you want to know more about the history of Iran and Mashhad city during the Renaissance, you can pay a visit to the Mausoleum of Nader Shah. This tomb and museum are dedicated to one of the greatest and yet most brutal kings of the Persian empire during the 18th century.
As for nature lovers, you can have a light hike on the Kuh Sangi (Stone mount), which is easily accessible via public transport, or pay a visit to Shandiz village and enjoy the luxury of the Shandiz Complex and Restaurant. It is one of the most famous restaurants in the country.
Imam Reza Bazaar, located on the eastern side of Imam Reza street, is one of the newly made classic Bazaars in the country. Here you can get your hands on all kinds of local goods and souvenirs.
The Dinner Plate for Mashhad Tourism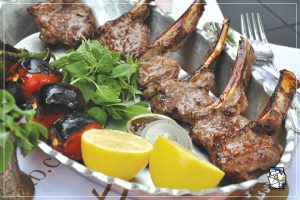 Eshkeneh, Shashlik (Shashlyk) Kebab, Reshteh Polo, and various kinds of Ash are the most popular locals.
Iranian cuisine dishes you can find in Mashhad city. Pesaran Karim Restaurant, Baba Qodrat Traditional Restaurant, and Shandiz Restaurant in Shandiz village are some of the best restaurants in Mashhad city.
Also, Gooshefil, Qutab, and Koo Koo Shirin are some of the tastiest local Iranian desserts you must try in Mashhad city.
Mashhad City Souvenirs
Mashhad city is very well known for its Saffron plantations around the city. Here is the heart of the production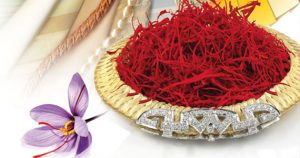 and marketing of this red-colored spice. Aside from that, classic perfumes, prayers accessories, and jewelry made with Turquoise and Agate are the most common souvenirs from this holy city.