Isfahan city is the second most touristic city in Iran, after Mashhad city. This historic city of Iran is filled with culture, class and tradition. Located at the heart of the Iran, Isfahan is usually the second stop after Kashan city for those tourists who are taking the Persian classic travel plan. aside from the city itself, you will have access to deserts such as Mesr desert, as well as jungles, caves, and…
Isfahan hostel and hotels are welcoming people from all around the world, making this historic city of Iran, one of the most tourist-friendly destinations in the country.
Isfahan city has dry summers as hot as 40 degrees and in the winters as low as -10. But overall, Isfahan city has a nice and cool weather except for the peak moments.
Isfahan city used to be the capital of the country about 500 years ago and still is considered the most cultural city in Iran. Isfahan city's music, handcrafts such as carpets, rugs, handmade utensils are famous worldwide.
Travel to Isfahan City
Bus: There are buses available to Isfahan city from almost every major city in the country such as Tehran city, Shiraz city, Mashhad, Ahvaz city and… also there are daily buses available in Isfahan, from and to Imam Khomeini Airport (IKA).
Sefeh and Kaveh are two of the major bus terminals in Isfahan. to get to Sefeh bus terminal using public transport, you can take the city buses to Azadegan stop and for the Kaveh terminal, the closest bus stations to it is Zibashahr intersection stop.
Train: Isfahan city train station is located outside of the city, about 10 kilometers to the south, in Sepahan Shahr. There are daily trains coming and going here. There are trains available to Mashhad city and Tehran city on daily basis.
Metro: Isfahan has metro station in 3 lines; but only one of them is active. It connects north of the Isfahan to the south part and have 20 metro stations.
Airplane: Isfahan International airport is located at the eastern side of the city. Daily domestic and international flights take place here daily.
Isfahan Hostel and Hotels
Ani Hostel
Ani hostel, is one of the Isfahan hostel that is the best option for budget travel in Isfahan city. Located at: number 34, Ferdowsi 28 street, Sheikh Bahaee avenue. You are also offered free Wi-Fi in this Isfahan hostel.
Phone number:  +989394593471
AmirKabir hostel
This is another budget option among Isfahan hostel, suitable for backpackers. Breakfast and free Wi-Fi are available in this Isfahan hostel. Located at: Next to Takhti Sports Center, Charbagh-e Paieen Street
phone number: +98 311 2227273
Abbasi Hotel
This building is more than 300 years old, making it a historical sight for itself. This 5-star hotel is probably the most luxurious one in the town, with a nice tea house in the courtyard, side by side to the Hasht Behesht Palace. located at: Cheharbagh Boulevard
Phone number: +9831 3222 6010
Hasht Behesht Apartment Hotel
A mid-range option among Isfahan hostel and hotels. This Apartment hotel offers high speed Internet and you have access to a kitchen, which makes it appealing for long term stays. Located at: Ostandari street
Phone number: +98 31 322 00 967
Attractions in the Most Historic City of Iran

Isfahan city used to have more than 137 palaces, 162 mosques, 48 schools, 273 bathhouses and 12 graveyards. Although many of them are gone today, but you can still get an image of how historically rich this city is. The main landmark of this historic city of Iran is Naghshe-Jahan (Imam) Square, the center of the old city of Isfahan. Around it are Shah mosque, Sheikh Lotfollah Mosque, Ali-Qapu castle and the Isfahan grand Bazaar. Chehel Sotoun palace is with its mesmerizing design and paintings will keep you busy for hours. Si-o-se pol and Khaju bridge are a good choice for spending the night by the riverside. You may also rent bikes at the rental centers or bus terminals and cycle alongside Zayandehrood River.
Vank Cathedral (Armenian church in Isfahan) and museum can give you good info about the Armenian minorities who have lived in Iran since 1800s. Masjed-e Jāmé of Isfahan is one of the oldest mosques in the country, and Chaharbagh Boulevard is the most famous avenue in the Isfahan city, established during the 1500s. Also, Isfahan city is one of the most pioneer cities in the field of entertainment in the country. Isfahan birds garden and Isfahan aquarium are some of the most advanced and newest of the city attraction which you better take a look at.
also, Isfahan city is a culturally rich city. Isfahan music style is very well knowing all across the city. As long as you are there, you better go to the Isfahan Museum of Music, look around for live shows or attend one of the music schools in the city. Rakibkhaneh Museum is filled with beautiful handcrafts, glasses, jewels and other handmade artifacts made by the hands of Isfahan city artists since the 10th century.
also, if you are into ecotourism, Isfahan city is close to both Jungles and some of the most interesting deserts in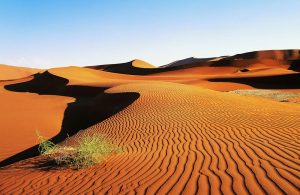 the country, such as Mesr and Maranjab desert. Also in winter, it's possible to ski in the ski resorts close to
Isfahan. Sofeh mountain also makes for a good one-day hiking destination.
Persian Dishes Available in Isfahan City
Kabab, Beryani, Kaleh Joosh, and Kashke Bademjan are some of the most famous Isfahan city dishes. You can learn more about available dishes in Isfahan city and where to taste them in Iranian cuisine
Most famous Iranian desserts and sweets available in Isfahan city are Gaz, Gushefil, and Pashmak. They are also a good choice of a souvenir. You can get your hands on them at Naghshe-Jahan (Imam) Square. Also, Khurusht Most is a kind of Iranian dessert served only in some restaurants of Isfahan city such as Jam Neshin restaurant in Dastjerdi highway and Khansalar restaurant in Cheharbagh Boulevard. Also, while you are in Isfahan city, you might want to try the famous Haj Mirza Tea house in Ahangaran Bazaar (blacksmiths market). This is one of the oldest tea houses in the city, and the interior is fashioned with old artifacts and paintings making the atmosphere so rusty and nostalgic.
Souvenirs of Isfahan City
This historic city of Iran is famous for the skills of its craftsmen. Copper vases, containers, and utensils are the most famous of them all. Rugs and cloth, vitreous enamel, toreutics, and Khatam are what can show you the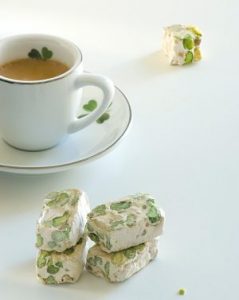 brilliance and the skills of Isfahan craftsmen.
Gaz, Pulaki, and Pashmak are also some of the most famous edible souvenirs of Isfahan city. you can get your hands on all of these in the grand bazaar and also Naghshe-Jahan (Imam) Square.