Miankaleh Peninsula, which is one of the tourist attractions and hot spots in Iran, is located in Behshahr in Mazandaran Province in the north of the country. It is 48km long, and the width is between 1300 to 3200 meters.
This district is famous for its climate and geography that is appropriate for wildlife. It is home to a lot of Caspian birds and reptile species. Miankaleh peninsula is a very important destination for migratory birds.
When it comes to travel and Iran tourism, the Miankaleh peninsula has been a place that travelers never miss. It is nicknamed "The birdwatching's paradise of Iran." A wide variety of flora and fauna species can be visited there. Miankaleh is a protected area in the nation.
Birds like coot, purple swamphen, smew, flamingo, white-headed duck, red-breasted goose, whooper swan, black francolin, peregrine falcon, and little bustard live there and attract a wealth of tourists every year.
Visiting Iran travel guide center, you can get familiar not only with every kind of plant and animal living there but also with ecological and socio-economic characteristics. The famous kind of plants that can be found there is raspberry, common medlar, Mediterranean hackberry, Jerusalem thorn, Populus, Salsola, Cyperaceae, and Polygonum.
They can be eaten as wild fruit or are used as herbal or medicinal plants whose great effects on some diseases have been proved. Not only birds but also different kinds of fish and mammals live there.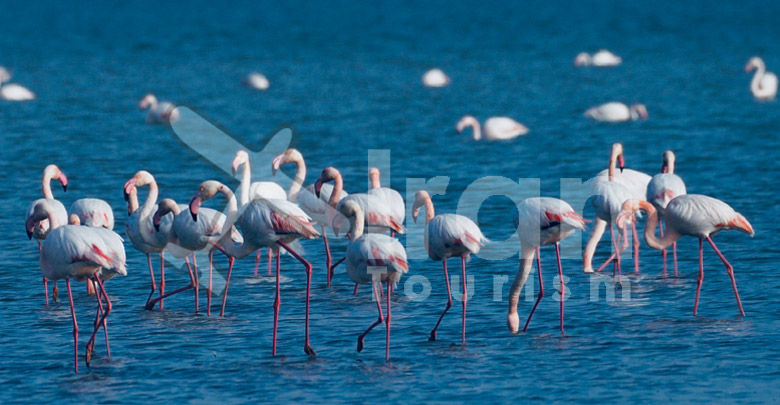 Common carp, Caspian white fish, zander, crucian carp, mullet have a great role in the fishing industry and make tourists tempted. Visiting there, tourists cannot help eating different kinds of seafood.
In addition, mammals like a wolf, jackal, fox, hedgehog, wild boar, Caspian seal have changed the zoos and game reserves to tourist attractions, which is why Miankaleh has been a protected area. All have a great impact on the tourism industry in Iran.
Ecological features of Miankaleh
Ecologically, it has two aquatic and terrestrial ecosystems that have made the place appropriate for wildlife refuge. The wetlands host the sea animals like the ones mentioned above and the sand dunes that slope from west to east along the Caspian Sea's shoreline.
They are the richest geological regions, suitable for different types of species, located along the Caspian Sea. The area provides the best shelter for many birds, reptiles, mammals, and fish. That's why it is home to many migrating birds.
Socio-economic characteristics of Miankaleh
The area has been protected and the virginity of the Miankaleh peninsula has been preserved, which is one of the tempting features for tourists to visit such a breathtaking view.
Khosh-neshin is the only village situated on Ashoora-deh Island. Most of the inhabitants earn their living on farms and work as ranchers. They are not nomads; they have settled there permanently.
The local people are from four main ethnic origins; Turkmen, Kurd, Turk, and Mazani. The things they do to survive vary from animal husbandry to agriculture and fishing. Another source of their income is raising livestock.
The wetlands offer a lot of tourist attractions with magnificent natural beauty. Miankaleh peninsula is attractive for both tourists and scientists to do research on the animals that live there and the plants that the local people grow. They are good sources of enjoyment and also discoveries.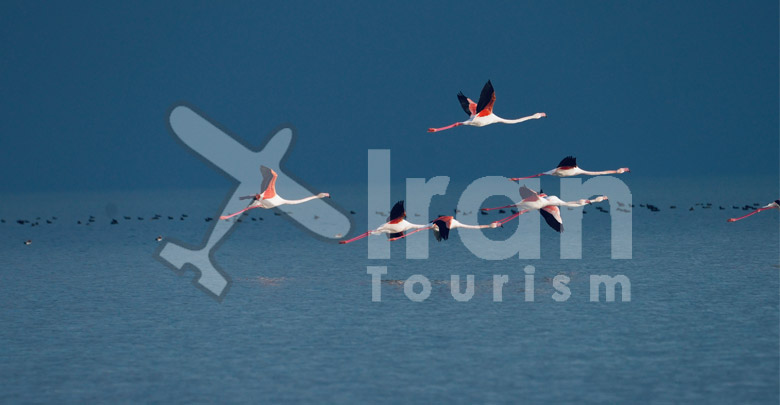 The best time to get Miankaleh
The most appropriate time of the year to go to the Miankaleh Peninsula is fall and winter if you like to see the migratory birds. From November to late February is the best time for birdwatching. However, the other attractions, which are numerous, can be visited every time you like.
The bottom line
Miankaleh peninsula, as one of the most attractive tourist destinations and protected areas, has been visited by many tourists from all around the world. Whatever kind of wildlife attraction can be found there. The breathtaking view, nice animals for animal lovers, delicious local food, and the virginity of the area are all attracting people from all around the globe to this nice place. So, don't miss it.