Shiraz International Airport (SYZ) is the second-most advanced and fourth-most crowded airport in the country. It is located on the southern side of the city and it is easy to reach. Although this airport was opened more than 50 years ago, it is still one of the best ones in the country and home to some of the Iranian Airlines' southern headquarters. SYZ is not only a civilian Airport but also a military base located alongside it.
Let's follow this article from the Iran Travel Guide Center to Find out more about Shiraz International Airport:
Overlook of Shiraz International Airport
Accessibility: to get to SYZ, you can take Line 1 of the Shiraz Metro, and get off at the last stop, Shahid Dastgheyb Station. you'll be only minutes walking away from the entrance or you can get the bus to Allah Square (Meidan Allah). The airport is only minutes away from the square.
Recently, a new bus line has been opened at the airport, taking you to the city center, but the working hours are a bit short.
website: https://shiraz.airport.ir/ (only Persian language is supported)
Phone number: 199- 07137115000
All you should know about Shiraz Airport!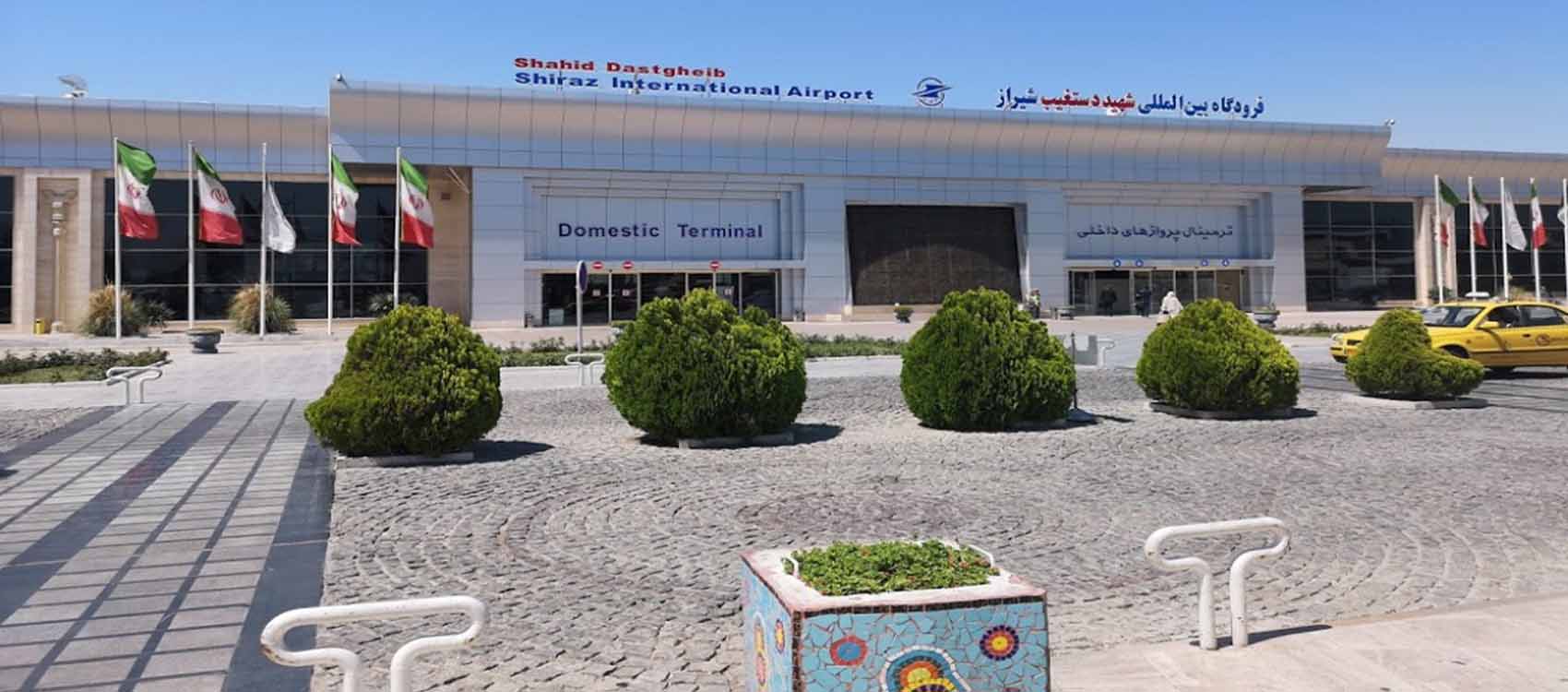 SYZ airport is the largest airport on the southern side of the country, and the second most advanced one, after IKA. Here Visa on Arrival service is offered (if you qualified one) to passengers, and you can have a direct flight back to most of the neighboring countries, daily.
SYZ airport consists of two terminals: terminal number one is for departures only. Terminal number two is for the arrivals only. If you have a delayed flight, you can sit back and relax, and no rush of just landed passengers is going to disturb you during this time.
There are a few Cafes and restaurants available in this airport along with some duty-free shops where you can buy some local souvenirs of Shiraz.
Shiraz International Airport could be a good destination choice if you want to continue your journey towards other southern cities by land, cities such as Bandar Abbas and Zahedan.
Which countries have a direct flight to SYZ?
These countries regularly have a direct flight to SYZ: Malaysia, Syria, Qatar, UAE, Oman, Kuwait, Turkey, Iraq, Bahrain, Saudi Arabia, Azerbaijan, Georgia, and on some occasions to Russia, Pakistan, Egypt, and Sudan.
Facilities in The Shiraz International Airport:
Europe Car office: If you want to rent a car in Iran and continue your journey with a personal vehicle at Shiraz, there is a branch of Europcar available at SYZ Airport.
You can rent the car for as long as you want and return it either here or in other cities such as Tehran, Esfahan, Bandar Abbas, Tabriz, Rasht, and Mashhad.
Simcard service units:  Hamrahe Aval and MTN Irancell are the major sim card providers in Iran. they both have a booth in SYZ, providing you with SIM cards and related services if you need any.
Exchange center and banks: there are a couple of 24-hour Bank offices and an exchange center available at SYZ airport, providing you with your required services.
CIP area: if you have to wait for a long period in the airport, we recommend you use the CIP service area, where you can have free internet and drinks, and your boarding will be assisted by a serviceman.