A general study of statistics of health tourism in Iran in the last decade shows that among the four types of health tourism in Iran, the main purpose is medical tourism in Iran, while Wellness tourism, Curative, and illness prevention tourism also play a very important role in health tourism in Iran.
In this article, we review some health tourism statistics in the fields of medical and curative tourism in Iran tourism:
Statistics of Curative Tourism
In the following, the Iran Travel Guide Center will introduce some of the health tourism Statistics in Iran.
Iran is one of the 41 countries active in the field of health tourism in the world in the parts of sludge therapy and hot springs treatment. The Geological Survey of Iran has introduced about three hundred and sixty-nine mineral and hot springs, which are considered places for medical tourism in Iran.
Iran's mineral and hot springs, but unfortunately, only Ardabil province has attracted tourists in the medical tourism in Iran, which is ten times less than Alp's tourists due to lack of amenities, "according to the National Geosciences Database of Iran."
Sludge therapy and medical salt in Iran
 Although the health of the sludge in the Galugah city of ​​Mazandaran, Iran, has been approved by international laboratories, due to lack of amenities has not yet become a site to attract tourists in medical tourism in Iran. From this point of view, it is not possible to provide specific statistics about health tourism in Iran.
Dr. Bashiri, a member of the board of directors of the Iranian Biotechnology Association, in an interview with Bamed.ir about the sludge and medical salt of Lake of Urmia, emphasized that the medical sludge and salt of Lake of Urmia are compared to the products produced from the lake of DeadSea has almost the same medical and therapeutic properties that European countries use a lot. Still, unfortunately, this strong potential for medical tourism in Iran has been ignored.
Statistics of health tourism in Iran
Spatial proximity, as well as low-cost and high-quality medical services in the fields of fertility, stem cells, dialysis, as well as in field of surgery, including heart surgery, cosmetic surgery, and eye surgery, in addition to cheap currency for foreigners, new opportunities for industry growth has created medical tourism services in Iran.
Statistics of Iran's health tourism offer a large volume of medical services through a wide network of high-cost hospitals and low-cost rehabilitation centers.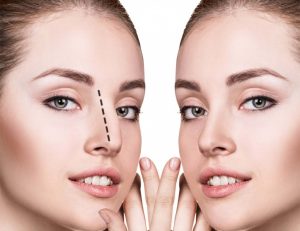 Statistics About Medical Tourism in Iran
Statistics of health tourism in Iran show In Iran, 270 hospitals are operating in the health tourism sector, of which 125 hospitals have received official licenses from the Strategic Health Tourism Council, which includes representatives of the Ministries of Foreign Affairs and Health and the Medical Council of the Islamic Republic of Iran.
According to research, today, the low price of the currency is important for health tourists. The quality of medical equipment and medical services is also an important factor in choosing a health tourism destination in medical tourism in Iran.
World ranking of Iran in medical tourism
Iran's medical tourism sector is in line with new approaches in the global market, which is more than the borders of developed. In May 2019, it was reported about health tourism statistics in Iran that the number of tourists traveling to Iran for advanced medical care had grown by 40 percent in the past five years.
According to the ranking made by the World Economic Forum and announced by the Ministry of Health of Iran, Iran ranks 41st among 136 countries in the field of health tourism, which can be considered very lucky for medical tourism in Iran.
Medical tourism in Iran compared to other countries:
Of course, we should add that Iran is ranked eighth among Asian countries and has placed itself next to countries such as Morocco, Bahrain, and Algeria in terms of medical tourism security. "Starting at different levels, Iran, Bahrain, Morocco, and Algeria have all dramatically improved their security," The World Economic Forum report said.
"Price competition," which shows the importance of investing and medical tourism travel in a country, medical tourism in Iran has maintained its global ranking in this competition.
Iran's Medical tourism is ranked 38th in the world in the category of "cultural resources and business travel," and these statistics of health tourism in Iran are almost satisfactory.
Unfortunately, Iran does not well rank in the categories of "travel and tourism prioritization" and "tourism services infrastructure" and respectively is ranked 117th and 116th.
Conclusion
Statistics about Iran's health tourism show some patients around the world, except in Asian countries, travel to Iran more for cosmetic and plastic surgeries because medical tourism in Iran has skilled doctors in this field.
Also, medical expenses in Iran are between one-third and one-fifth in European countries. However, some patients from Asian countries, especially neighboring countries such as Iraq, Afghanistan, and Pakistan, travel to Iran for various surgeries, which are due to various reasons, including the lack of skilled doctors in their own country.