In light of negative press about Iran published by western media and news agencies, many tourists wonder whether Iran is safe to travel to or not. This question will become even more critical in 2022 when the Covid-19 pandemic expands.
In this article, we try to answer this question. However, if you are looking for the gist of my answer, I would say YES. Travelling to Iran in 2022 is entirely safe.
Stay with the Iran Travel Guide Center to know more about the Iran travel restrictions during COVID  2022.
What are the Iran travel restrictions during COVID 2022?
It is one of the world's hardest-hit countries by COVID-19. The virus has killed more than 140,000 Iranians, although some officials believe the number may be twice as high.
After President Ebrahim Raisi's inauguration in August, Iran's vaccination campaign sped up. Today, more than 75% of the country's population is vaccinated. With a population of more than 80 million, there are currently 2,900 cases daily in the country.
All passengers arriving in Iran must wear masks on the plane and at the airport. Before landing, all passengers must fill out a Passenger Locator Form.
Why it is safe to Travel to Iran in 2022?
There is NO WAR In Iran!
Iran is a safe travel destination regardless of what the American media says about other regions in the middle east and other wars. As some media outlets claim, Iran is not involved in terrorist activities.
Unlike Iraq and Afghanistan, Iran does not participate in wars, and it is safe to travel throughout the country. The number of tourists visiting Iran and the tourism industry has increased since 2013.
There is no inside conflict in Iran!
Despite some residents' dissatisfaction with the political direction of the city, there are no serious disputes. That means you won't see shootings, protesters, etc., everywhere!
To ensure that Iran is safe, read reviews of other tourists who have spent time in Iran. You can find many positive reviews of travellers who have spent an excellent and safe time in Iran with some simple web searches.
Iran is safe for solo travellers!
You will not feel lonely in Iran if you travel alone, not only because the country is safe but also because its residents are incredibly hospitable. Additionally, Iran is a wonderful backpacking destination for young people. Visitors have enjoyed meeting locals. Almost every Iranian welcomes foreign tourists with open arms. As a result, if you are travelling alone to Iran, you will have a wonderful time.
Iran is safe for female solo travellers!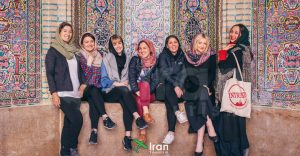 Islamic laws rule theocratic countries like Iran, so many women wonder if it is alright to travel there. However, tourists who travel to Iran alone or in groups say that the country is a safe destination for women. Generally, women and men can enjoy the same recreational activities, but these activities typically occur at separate sites. For example, hotels have different gyms, spas, and swimming pools for men and women.
Iran has safe public transportation!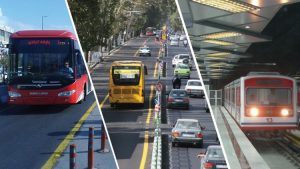 Iran's major cities, like Tehran, Isfahan, Mashhad, and Tabriz, are likely to have heavy traffic, so you'd be wise to take public transportation to avoid the traffic. Subways and BRTs (Bus Rapid Transit Network in Iran) are available in these cities. Each vehicle has a separate section for women. Watching your bag, cellphone, and money closely in crowded places like Tehran's subway or bazaar is good. Only the theft during rush hours in Tehran's metro might be a concern.
Restrictions on travelling to Iran during COVID 2022
Like many other countries, Iran's tourism faced problems due to the Coronavirus outbreak. In some cases, foreign travellers were banned by the government to prevent more virus transmission.
Furthermore, many people stopped travelling due to concerns about the pandemic. Travel bans are being reduced by presenting valid vaccination records thanks to widespread vaccination programs.
If you plan a trip, you can also check out the Covid status in the country. Health ministry colouring charts show each area's rate by colour; yellow has the least dangerous corona, red has the most difficult, and probably locked down is red.
Accordingly, tourists who have received two doses of the corona vaccine and have a negative PCR certificate can obtain a tourist visa and travel to Iran. In addition, Iran has a well-equipped hospital system with well-trained doctors and well-experienced doctors to handle mishaps. Finally, don't forget to get travel insurance before travelling to Iran.
Advice about Iran travel restrictions during COVID 2022
Contact trusted local sources for more information about the Iran travel restrictions during COVID 2022.
Be sure to follow all instructions.
Follow health and safety guidelines.
Check all business and travel arrangements before departing.
In case you experience symptoms associated with COVID-19, please delay your travel.
Make sure you check with trusted contacts to receive updates on the situation.
Organize nonemergency medical appointments if necessary.
Make plans for queues at shopping centres.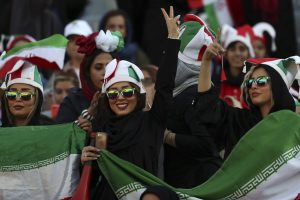 Questions about travel to Iran
Travel to Iran is safe now?
Sure, why not? Check out online travel logs and ask people who have travelled to Iran. There is no danger to anyone in Iran, as the country is very safe.
What are Iran's COVID travel requirements?
COVID-19 vaccination certificates in English are required for foreign nationals older than 12 years old to prove that they were fully vaccinated at least 14 days before arrival.
Is Iran a safe place for women to visit?
Sure! Tourists are safe in Iran, and even single women are not in danger. Iranians are very kind, and they are very proud of themselves when they can assist passengers.
Which emergency numbers are available in Iran?
115 Ambulance
125 Fire Brigade
110 local police