Kish Island is the number one tourist attraction in the Persian Gulf that is recommended to visit during your Iran travel. More than 1.5 million domestic and international tourists visit here to enjoy the clean sandy beaches of this Island. It is one of the most tourist-friendly cities in the country, with more than 8200 beds; Kish hotels are competing in price and service quality, trying to attract tourists.
Kish Island Visa
Another advantage of this Island is that foreign travelers can enter Kish Island visa-free and enjoy staying here without having to go through the paperwork of visa application.
The weather here during Autumn, Winter, and early spring is pleasant and tropical. But during late Spring and Summer, it gets extremely hot and humid.
Airplane: Kish International Airport is located at the center of the city. Daily flights are available to/from almost every city in the country. Also, flights to Muscat and Dubai are available. You can enter Kish Island visa-free.
Ferry ride: There are ferry rides available here from Bandar (Port) Aftab (30 min), Bandar Charak (60 min), and BandarLengeh (150 min). Tickets are acquired from the Kish Port located on the northern side of the city.
No Train or Bus Options are available here.
Kish Hotels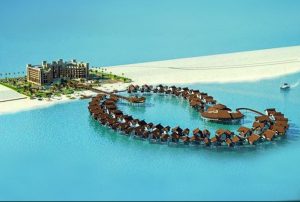 Kish hotels cover a large variety of options. But unfortunately, there are no hostels in Iran available on this Island. Yet, hotels in Kish generally offer a better bargain than most hotels in the country, considering the Kish island tourism situation.
Goldis Hotel
A budget option of Kish Hotels.
Address: Iran Boulevard
Phone number: +98 76 4442 3237
Sara Hotel
Another reasonably priced option of hotels in Kish.
Address: Rudaki street
Phone number: +98 76 4446 7400
Aftab Sharq Hotel
A mid-range option of hotels in Kish.
Address: Chask Blvd.
Phone Number: +98 76 4443 4100
Dariush Hotel
One of the most luxurious Kish hotels with grade-A design and service.
Address: Dariush Square
Phone number: +98 76 4444 4900
Toranj Hotels
Most luxurious Kish hotels
Address: Jagan St.
Phone: 076 4447 4114
Kish Island Tourism
Kish Island is the home to the greatest Coral reef in the Persian Gulf. Thanks to that, Kish Island has clear water, enabling you to enjoy sports such as Snorkeling and scuba diving.
The sandy beaches of Kish Island are filled with every kind of water sport. It is the only place where there is a dedicated and exclusive women's beach, where they can enjoy sunbathing and swimming in the water without covering their bodies.
Aside from that, the Kish Aquarium, Dolphins Park, Birds Garden, and the Scorched Ship are other Kish Island tourist sights.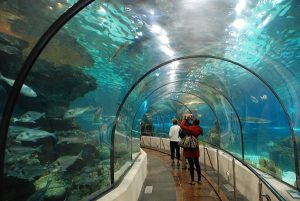 Also, Kariz Underground City, Payab Qanat, and Herire Village are three historical sites on Kish Island.
There are several shopping malls and night live music places, keeping you entertained even at night.
Kish Island Tourism: Restaurants
Payab Restaurant: One of the restaurants that offer live music aside from a great menu
Address: Olympic square, Olympic street
Energy Restaurant: Here, aside from the live music, other entertainment, such as magic shows and stand-up comedies, are offered.
Address: Rudaki Street and Persian Gulf Blvd.
Amoo (Uncle) Akbar Restaurant: One of the oldest restaurants on the Island. No live music or entertainment is offered here, but the quality of the meals alone is enough to keep you preoccupied.
Address: between Rodaki and Ferdowsi Street.