Iran Mesr desert is one of the Iranian deserts which is near a village named (Mesr) around Isfahan city.
Mesr village is small town which is located in 55km far from Khor and Biabanak (خور و بیابانک) county that it's around Isfahan city.
Occupation of the people who live in this city before the reputation of Iran Mesr desert was only farming and animal husbandry but now they also meet the needs of tourists and visitors.
Mesr village has good basic facilities. You can get to know Iranian food culture by finding tasty Iranian cuisine here. Some local foods are Abgoosht (ابگوشت), Kaljoosh (کالجوش) and Camel Kebab (کباب شتر).
How to Go to Iran Mesr desert?
You have two choices: either you can go by tours or if u want to use your own car, first, you have to go to Khor and Biabanak county in Isfahan then Jandagh (جندق) village and then you get to Mesr village.
Another way is that first go to Naeen (نایین) from Isfahan then you go to Jandagh village and finally reach Mesr village.
Best Time to Travel to Iran Mesr Desert
Best time to travel to Iran Mesr desert is autumn and winter. In spring and summer it's scorching hot but if you want to choose between these two seasons, you can choose April (Farvardin/فروردین) and May (Ordibehesht/اردیبهشت).
You have to bear in mind that although the weather is moderate in iranain deserts but it will be cold at night.
Villages Around Iran Mesr Desert
When you travel to Mesr village, you can also visit villages around like Garmeh (گرمه), Farahzad (فرحزاد) and Amirabad (امیرآباد).
Garmeh has a beautiful Palm-grove. It has also a pond (Talab/تالاب) and a castle. Amirabad has sandy hills and the area is covered by tamarisk and Haloxylon bushes and nice palm trees which makes amazing view.
Farahzad is in the north of Mesr village which is surrounded by shifting sands.
Attractions of Iran Mesr Desert
Here we introduce you the attractions of Iran Mesr desert which is one of the best Iranian deserts:
1.     Mesr Canebrake
It's located at the northeast of Mesr and east of Farahzad. You can reach this place from both Mesr and Farahzad.
You have to pass sand hills by an off-road car. And also need a professional guide.
Heights of reeds are 4meters in some places. It has salty water and it's a good place for photography because it's the fount of wild animals of desert like wolf, scorpions, sandy cat (گربه شنی), sandy fox (روباه شنی), wild quince and …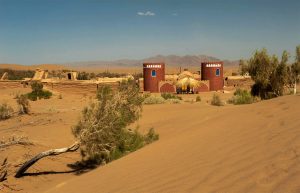 2.     Namak-khor (نمک خور) Lake
You can reach this lake through a khor-Tabas way. Get to south of this lake after passing 50kms.
It's one of the biggest salty lake which is covered by pentagon shapes. Shapes of this lake is black in winter and white in summer. Here no plants grow because of salt in soil.
3.     Rig Kale (ریگ کله)
Rig kale is one of the Iranian deserts which is near the Mesr village and you have to go use off road cars to get here from Amirabad village to south to reach this place.
You can see high sandy hills here. One of the highest sandy hills in Iran is here which is up to 277m height.
There is a lake in the part of this zone which is the border of mountain and sandy hills which makes the view great.
4.     Saf Bagher Dozdloo (صاف باقر دزدلو)
Saf Bagher Dozdloo is one of the Iranian deserts in the border of Mesr village in the east. This zone is like a small dried lake which is surrounded by hills.
In south you can see chalky fields and if you continue your way you will see sandy hills. You can reach this place by going to Mesr Canebrake and pass 4km to east. This place gives u great views to take photos.
Entertainments at Iran Mesr Desert
Iran Mesr desert is one of the Iranian deserts where you can enjoy your time in a different way.
·         Walking on Hot Sands of Desert
When you reach desert, take off your shoes and walk on hot sands, although it's not easy to walk and it takes a lot of energy but you will enjoy the view from up the hills.
·         Camel Riding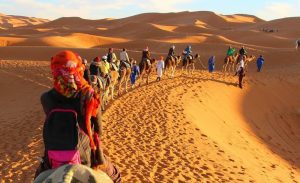 Camel riding is one of funniest entertainments you can have in desert. For 10 minutes' camel riding you have to pay between 50000RLS-10000RLS.
·         ATV Motorcycles
Riding ATV is another exciting activity which you can experience by paying 100000RLS for 10 minutes.
·         Off-road Cars
You can rent off-road cars which have drivers by paying 150000RLS. This is one of the most breathtaking activities which is also popular in forests and mountains.
·         Photography
In iranain deserts, you can take astonishing photos as memorial even if you are amature but give it a try for sure.
·         Bicycle Riding
Some people prefer to enter Iranian deserts by bicycle or pass it. If you want to ride a bicycle in this zone, you'd better to take your own bicycle.
·         Observing Stars
You can enjoy the main beauty of desert at night. Make a fire and enjoy watching stars at pure sky of desert. If you have telescope, you can experience observing stars in a different way.
Where to Stay in Iran Mesr desert?
You have various choices for accommodation include hotels and Eco-tourism resorts. The positive point is some ecotourism resorts have guides and hold tours. Also, hotels have good facilities which helps you to entertain and enjoy your time.
Here we introduce you some top hotels to stay:
Bali Hotel (هتل بالی)
It's 3-star hotel in Khor and Biabanak county. It has two divided sections; one of them is like hotels and you can have bed. The other section is in traditional way with cotton blankets and pillows which is the favorite section of tourists.
Hotel has restaurant, coffee shop, billiard room and store where you can buy souvenirs.
Prices for reserving rooms are provided below: (prices belong to the moment of writing this article)
Twin room: 2390000RLS
Triplet room: 3150000RLS
Four board: 4050000RLS
80M Suite: 8100000RLS
65M Suite: 5030000RLS
You can reserve online from different websites like:
Or you can call at (+98)9131254828.
Tida Hotel (هتل تی دا)
It's a 3-star hotel which is 58km far from Khor and Biabanak in Farahzad village.
It has restaurant and coffee shop where you can taste Iranian beverages and drinks. You can also taste Iranian sweets and deserts here. In addition, you can benefit of desert tours by a local tour guide here.
You can also rent off road cars, ATV motorcycles and go for camel riding here.
Prices for reserving rooms are provided below:
Twin room: 3150000RLS
Triplet room: 4450000RLS
Four board: 5400000RLS
Six board: 6850000RLS
Duplex suite: 6450000RLS
You can reserve online from websites above or you can call (+98)912461237.
Here we introduce you an Eco-tourism resort:
Brandaz Tabatabee (بارانداز طباطبایی)
This resort has two big branches in Farahzad village (Barandaz1 and Barandaz2). Barandaz 1 has 5 rooms and Barandaz 2 has 8 rooms. Price per person is 1300000RLS (full board).
Note: Each room doesn't have kitchen, fridge, TV and internet. You can reserve online at: www.mesr.info or you can call (+98)9133234188.