Unlike what you may hear in the media, Iran is one of the friendliest countries you visit. Iran provides incredible hospitality, vibrant cities, mystic deserts, and delicious cuisine that everyone should experience. Do you know that Iran is home to nineteen UNESCO World Heritage Sites? Even if you travel around the country for a month, you won't see everything the country has to offer. This country is full of surprises. Read this Iran tourism article to get more Iran travel advice if you plan to travel to Iran.
Most important Iran travel advice:
1- Iran Travel Advice about Visas, Money, and Trip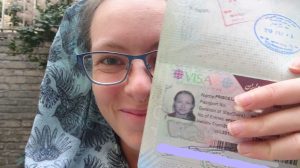 As a result of Iran's complex visa application system, Iran Tourism Information recommends all visa applicants apply in advance for a visa authorization code from the Ministry of Foreign Affairs.
If you're a citizen of the US, UK, or Canada, you'll not only require a visa in advance but also be restricted to taking organized tours to visit. The holders of dual passports should also be aware that Iran doesn't recognize dual citizenship; dual citizens of Iran are considered Iranian citizens.
You can use Euros, Pounds, or Dollars to pay for major travel expenses such as your accommodation or the taxi that will take you from the airport to the hotel. But for more detailed expenses, you need to convert your money into Iranian banknotes.
There is a money exchange office at Iran International Airport. Hotels have the same possibility. Reputable exchange offices also operate in all major cities of Iran, whose services you can use.
For more information about Iranian money, travel expenses to Iran, and other Iran travel advice about Iranian money, you can read other articles in the Iran Travel Guide Center.
2- Specific Behavioral Characteristics of the Iranian People
Explaining taarof is a bit complicated. In Iran, there is a behavior to observe politeness and respect among Iranians called Taarof. Taarof culture among Iranians means (for example) that Iranians do not immediately accept your money when you want to pay for services or purchases. This Act does not mean that you do not have to pay for it. However, after your insistence, they will accept. Of course, there is no need to pay if the seller insists more than three times.
Iran tourism information says: Of course, taarof is not just for paying money in Iran; taarof is used for invites home, drinking tea, invites for lunch and dinner, and even helps.
3- Iran Travels Advice about the Dress Code
One of the other Iran tourism information you should know is about the Type of Dress code in Iran. Iran is an Islamic country but not an Arab one. There are laws in Iran regarding the female dress code (hijab or covering for women). Foreign tourist women also have to comply with it. This cover includes a scarf for the head, a loose-fitting dress with a covered upper body, and trousers. Wearing a headscarf starts at the airport, so women should have a scarf in their handbags. Pants should be about ankle length.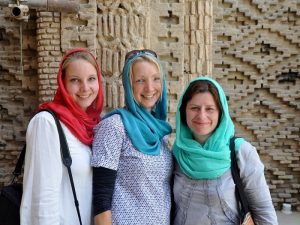 Contrary to negative publicity about Iranian women's clothing, they wear colorful and patterned clothing, including scarves and shawls. As a result, foreign tourist women do not have to wear black clothes or scarves. In addition, Iranian women are very fashionable, so bring colorful dresses and beautiful tunics with you. In the case of men, only wearing shorts in public places is prohibited in Iran.
4- Access to the Internet in Iran for tourists
Contrary to the negative publicity of some Western media, the Internet is available almost everywhere in Iran (except in the depths of caves and mountains) and is very easy to access. You have to get to a mobile SIM card sales center when you get off your plane and buy a SIM card for a reasonable fee (less than $ 15).
As soon as you activate the SIM card, you will have high-speed internet access, and you can communicate with your family and friends with the help of audio and video applications. It seems necessary to have a passport to buy a tourist SIM card.
In Iran, three operators provide telecommunication and internet services. The Hamrahe Aval operator (MCI) and Irancell provide services exclusively to tourists, and you can use these services by purchasing a product called "Tourism SIM Card."
Remember that these SIM cards are only valid for 30 days. If you want to stay longer in Iran, you can buy from the Rightel SIM card operator or use other types of SIM cards from the Hamrah Aval operators and Irancell.
5- Security in Iran
When it comes to Iran travel advice, security is one of the most important topics. Iran is a safe country and does not pose a threat to citizens and tourists. In recent years, despite the rise of terrorist groups such as ISIS and the Taliban in the Middle East and some of their attacks in the heart of Europe, Iran has become immune to such human rights abuses. It has become known as the safe island of the Middle East. Despite the relative insecurity that prevails globally, not a single case of the widespread terrorist incident has been reported in this country.
More info in: Safety in Iran
Common Questions for Iran Tourism Information
Is it safe for a solo female traveler to visit Iran?
Solo female travelers will find Iran safe, accessible, and easy to navigate. However, women should avoid places far away and walk alone at night.
When is the best time to travel to Iran?
Iran is a country with four seasons due to its vast area and geographical conditions. This means that once in the north of Iran, it is icy, and the ski slopes in Tehran are crowded; in the south and islands of southern Iran, you can enjoy the pleasant sun, or in the center of Iran in the deserts of Iran and enjoy the silence of the night. So do not limit your trip to Iran to a few tourist cities in Iran. Therefore, the best season to visit Iran depends on the destination and purpose of your visit to Iran.