Zanjan City is the capital of Zanjan province. It is established in the middle of the Alborz mountain range, connecting western parts of Iran to the central parts. Hence, Zanjan tourism benefits from numerous natural sights as well as some historical ones.
Zanjan history goes all the way back to the first century when the fertile lands and the great river of Qezel Ozen encouraged people to establish farms in this region. Recently some corpses have been found in the salt caves in nearby cities to Zanjan city, opening a new chapter in Zanjan tourism and Zanjan history.
So follow Irantourism's article to learn more about Zanjan tourism in order to visit Iran and knowing about Zanjan history.
Traveling to Zanjan City
Zanjan city is located on the west to east corridor. It is 290 km away from the Capital Tehran city and most of the way benefits from highways.
Bus: you can get to Zanjan via almost every bus that's going to north western cities such as Tabriz city and Urmia city. There are also rides available to Hamadan city and Rasht city. Zanjan city Bus Terminal is located on Shariati boulevard, south to the Khorramshahr boulevard. you can get here by taking the city buses to the Azadi square and get off at Shariati-Khoramshar intersection.
Train: Tabriz-Tehran railway passes through Zanjan city, providing you with a number of choices and price ranges to get to here.
Airplane: Zanjan city is surrounded by mountains with tall peaks. For that, the airport is located 20 km outside of the city. So the only way to get to it is by hired taxicabs. Fights from Zanjan airport only fly in two destinations: Kish city and Mashhad city.
Accommodation in Zanjan City
Sepehr Hotel
It is located at the northern side of Zanjan, offering 3 star rooms with a reasonable price. A perfect choice to start Zanjan tourism on budget.
Phone number: 024 3341 0360
Zanjan Grand Hotel
A five-star hotel located at south eastern side of the city. You can expect a five-star service for the amount of money you pay this Zanjan tourism hostel.
phone number: 024 3378 8190
Getting around in Zanjan City
Zanjan City is a relatively small city with almost low traffic. In this city the only means of public transport are the city buses. Neither Snapp nor Tap30 run any service here.
But you can call for a taxicab in Zanjan city by dialing 133.
Zanjan Tourism
Zanjan tourism mostly revolves around the natural sights along with some historical and religious sights inside the city:
Zanjan Religious Tour
Jameh mosque which is located west to Qeisarieh Bazaar, and Chehel Sotun mosque which was established around 200 years ago, are 2 of the top religious' sights of Zanjan history.
Zanjan History Tour
Salt Men museum is dedicated to preserving and showing the bodies of 6 corpses found in a salt mine near a village at the west of Zanjan province. These corpses are almost 1800 years old, and are preserved well due to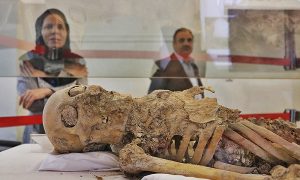 being covered with salt. This museum is located at Sabze Square, close to the museum of property.
To get here and visit Zanjan history, you can get a bus and get off at Zeinabieh St and Taleqani intersection station. Visiting this place could give you a dipper insight into Zangan history.
Zanjan bazaar is the main bazaar of the city and the longest one in the country. It also hosts a few guest houses and mosques alongside the stores. To get here, you can get a bus to Enqelab Square.
Rakhtshooy Khaneh building was originally established so women would have a place to do their laundry and be protected from the harsh cold weather of winter. It is now transformed into the Museum of Anthropology. You can get a bus to Zeinabieh and Saadi square to get to this museum.
Haj Dadash Bath House is another historical place in the city, now transformed into a classic tea house. It is located in the "Raste Paeen" at Zanjan Bazaar.
Zanjan Natural tour
Gavazang Dam and entertainment center is overlooking the city, a good place to spend a nice evening and enjoy the view. Only accessible by a hired taxicab.
Sheet Village is located at the far north end of Zanjan province. It is one of the most pioneer touristic villages in Iran. The village seats on a green plain, surrounded by pomegranate and cherry trees. Once you are there, you can stroll through the Sheet castle, visit the Seyed Baqi cave and enjoy numerous water springs surrounding the village. There are a few accommodation options also available here.
Papaee ski resort is located 45 km south west to Zanjan city.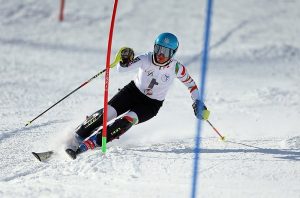 This ski resort benefits from a low angle ground, making it suitable for even beginners to enjoy skiing.
Aside from all of them, other neighboring cities of Zanjan city are worth visiting. Cities such as Sultanieh, which once used to be the capital of Ilkhanids, is hosting Öljaitü 's tomb one of the mogul kings and the Sultanieh dome, the third largest dome in the world.
and Katleh Khur cave in Khudabandeh city is the only seven floor cave in Iran. This cave has not been explored thoroughly yet and is full of mesmerizing stalactites.
Zanjan City Souvenirs
Zanjan city is famous for its handcrafted knives a kitchen utensil. You can get your hands on these pieces of art in the Zanjan Bazaar.